The Lisbon Chamber of Commerce is hosting a craft show!
Come down to the square on July 10th to enjoy a day of fun activities and crafts show!
Live Music!
Lisbon Grange homemade ice cream
At least 75 Crafts vendors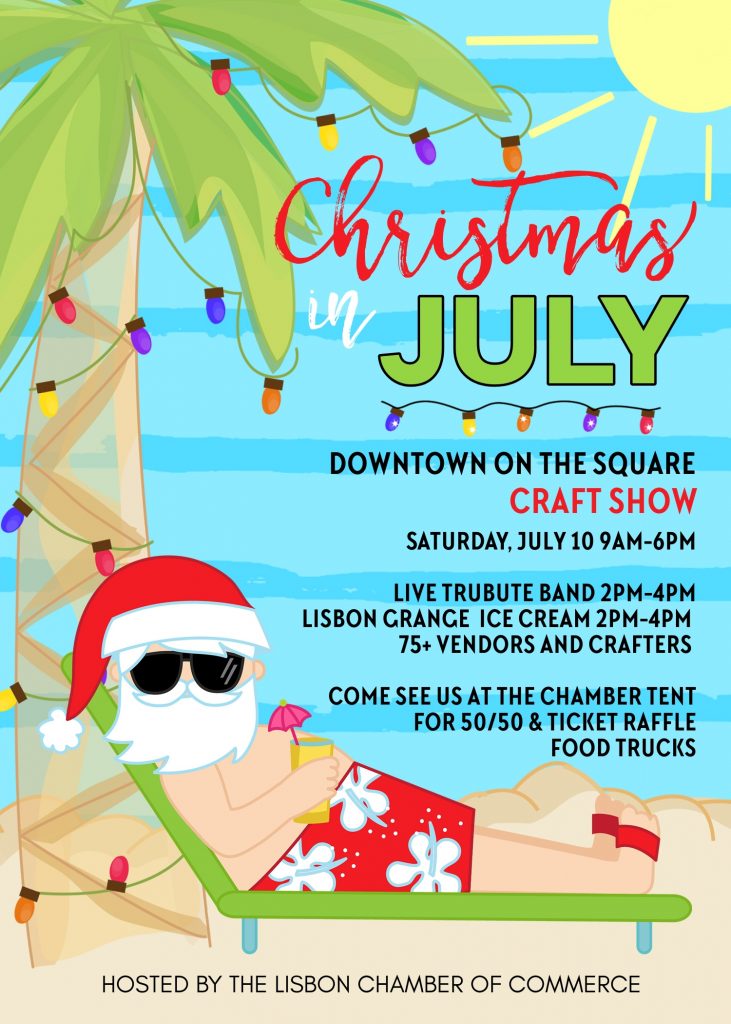 50/50 raffle!! Come see us at the Chamber of Commerce tent to get your tickets!!